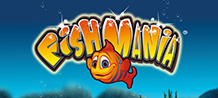 Fishing your prize in Fish Mania is not much different than making a good fishery in a river or even in the sea.

Enter this adventure and take part in a fantastic bonus to access the many extra prizes.

With 4 cards of 15 numbers each, and 11 extra balls to increase your prize, of course you will have fun!

Have fun on the ocean floor and win lots of prizes.