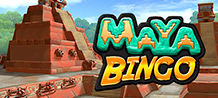 Fully renovated this great classic comes back to video bingo with totally revamped technology.

An amazing adventure full of mysteries and surprises!
12 extra wildcard balls that will increase your prizes, 15 payout patterns and 3 mini-game bonus stages that will make you have even more fun.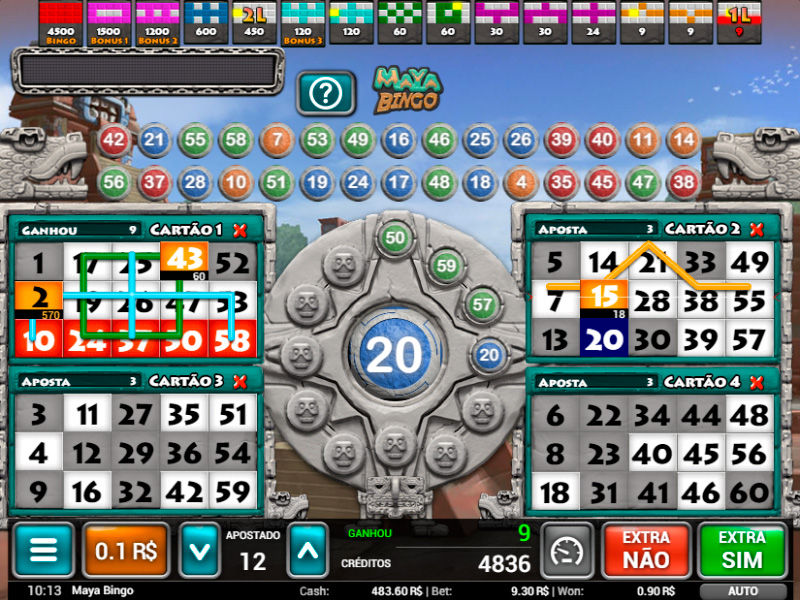 How to play Maya Bingo
To start the game, it is an indispensable condition to have enough credits to cover the selected bet and press PLAY.
Each card shows the amount wagered for having this card open, but the moment a prize is won, the indicator changes and the prize amount we receive with this card is shown.

As soon as a prize containing another prize is celebrated, the last one is discarded and only the value of the first one is won.

From 1 to 4 cards with 3 rows and 5 columns.

3 Bonus stages with Racing minigames, discover the Prize and Pyramid to scale it to the top. 15 different prize figures 12 extra balls, with wildcard to exchange for the number that interests you and increase the prizes.

Bonus

Once the game is over (including the purchase of Extra Balls) if the player has earned a value that indicates "BONUS" in the profit plan, he will have access to a BONUS. The player will have the option to increase the final prize of the game through fun and colorful "mini games", which are part of the basic game, which we will call Bonus.

Extra balls

Pressing the button will display a menu so we can select how many automatic games we want to make and whether we want all the extra balls to be bought. Depending on the figures that are formed on the cards, players will receive prizes according to the profit plan. Once all balls are thrown into this game, if the player has the chance to win a PYRAMID figure or higher, he will have the ability to purchase EXTRA BALLS.