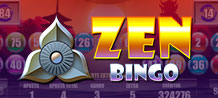 Enter into the world of meditation, inner knowledge and soul wealth.

Discover this mystical game that will take you to many rounds with jackpot prizes and more.

Choose your cards, and if you win with the first 30 balls, the accumulated will be yours.

Relax, find peace in a friendly and fun sound environment.

Win with Zen Bingo!