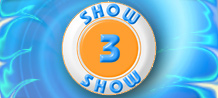 A real bingo show.

Get ready to receive 11 extra balls with one free, plus 12 possible prizes in each card.

Choose your lucky numbers in this classic game with 4 cards and 90 balls and start to feel strong emotions.

Have a lot of fun and be part of this show!